For the past several years, we have endeavored to give homemade gifts for Christmas. It has been so much fun . . . . . and so challenging!!
It was the first of November and we were having a difficult time coming up with ideas. Crafter's block, I guess!
Our son arrived home from Vanuatu, with his expectant wife, and told us he wanted to build a rocking horse for the baby's nursery. That was what we needed to hear! We set out to build rocking horses for the baby who is due to arrive in January, aptly named "January", as well as our other three grandchildren under the age of two.
Here are the pics I promised:
Kami was the first to see her horse:
Uncle Nate showing her how it's done:
This is mine?????
Cool!!
Sydney was next. She had just woke up from a nap, so she wasn't overly expressive:
Then Peyton. Nobody had to show him how it was done!!
Here are a couple pics of the horses before they were finished. I'm terrible about taking pictures during a project! I will try to do better. If we ever make these again, for future grand babies, there are several shortcuts we will make, one of them being not having so many tight areas to paint! Especially since the painting turned out to be my contribution to the project!
We have more hours in these than I care to admit, but after seeing the grand kids play on them all evening, I've decided it was time well spent!
I've linked up with: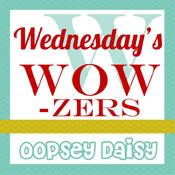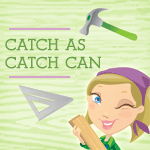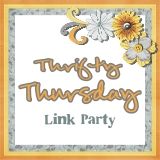 I've linked up to Kara's "Look What I Made"
Linky Party
!