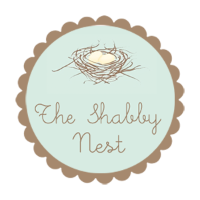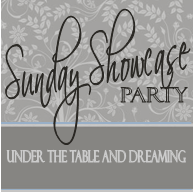 I've linked this post with these parties!
When my daughter, Naomi, had their fourth girl, they had to start stacking up the kids!! The baby, Sydney, had to go in with her almost three year old sister, Sylvie. Naomi bought this lady bug crib set for the baby.
So we needed to make Sylvie's side of the room coordinate with Sydney's side of the room. Here's what we've come up with so far.
I made this blanket, the bed skirts and pillow case for Sylvie's toddler bed. I found the lady bug fabric at Hobby Lobby.
Sylvie loves her small size pillow!
This bag was given to Sydney as a baby shower gift. The colors worked perfectly!!
I picked up this cute flower hanger for a couple dollars on the clearance aisle at Hobbly Lobby.
There are two windows in the nursery, so I made a valance for each.
I tried to use fabrics and colors that worked with the crib set. You can hardly see it, but here is black baby rick rack on the dotted bed skirt. So I used that and red baby rick rack, as well as the black checked fabric to tie it all together. I found the cute lady bugs at Michael's and hot glued them to the valances.
I found this Rare Editions lady bug dress at our local DAV store and couldn't pass it up! The lady bugs are made of Styrofoam balls cut in half and covered with felt. I used pipe cleaners for the antennae.
I glued on the eyes and spots with Elmer's glue. Pardon the weird looking antennae! I think Sylvie got hold of them! The lady bugs hang above the crib and fascinate Sydney!!
The lamp was one that was already in the nursery. My daughter was going to get rid of it since is was lavender, pink, yellow and green, but I decided a little craft paint would make it work just fine.
I picked up a half dozen of the little lamp shades at a clearance sale at Lowe's a couple years back. They are a sage green, which wouldn't work, so I spray painted it white! I then hot glued on the pink and red hearts and added baby rick rack.
We still have a few things more to do to finish the nursery, so I'll wait until then to show the complete room. But for now, we're loving how it's coming together.